by
Pardeep
Sat Nov 16, 2013 11:08 am
Advertisement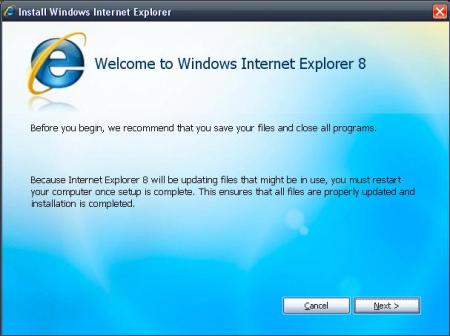 Microsoft Corp is boasting about the performance speed of the IE8, but the new browser remains the slowest of the top five on the market.
According to JavaScript rendering tests run by Computerworld, the final version of IE8 is only slightly faster than the browser's Release Candidate 1, which Microsoft released in January.
According to the test findings (which appeared in Computerworld) Google Inc's Chrome led all browsers in the SunSpider tests, making it more than four times faster than IE8. Second was Mozilla Corp's Firefox 3.0.7, followed by Apple Inc's Safari 3.2.2 for Windows and Opera Software's Opera 9.63.
Firefox proved to be 59 per cent faster than IE8, while Safari was 47 per cent faster. Opera, the slowest non-Microsoft production browser, was still 38 per cent faster than IE8.
Walt Mossberg, the personal-technology columnist for The Wall Street Journal, criticised IE 8's performance in an All Things Digital post, "Microsoft claims IE 8 is very fast, but in my tests, speed and performance were its worst attributes. Using two computers, one running Windows XP and one running Windows Vista, I timed the loading of a half-dozen popular Web sites, plus two folders containing numerous news and sports sites. I repeated the test in IE 8, and in Firefox, Safari 4, and Chrome. In every case, IE 8 loaded the pages and folders more slowly than most of the other browsers, and in most cases, it came in dead last."
Incidentally, Microsoft said that its own speed tests prove Internet Explorer 8 (IE8) to be faster than both Firefox and Chrome.